SecuraMax can be customized for each agency's individual needs. Follow the initial setup steps and related articles below to assist in getting the most from SecuraMax. Administrators are responsible for the setup process, but there are many resources available to assist including articles, chat support, phone support, and remote desktop sessions.
Initial Setup:
Site Settings:
Some general settings for the site have been grouped under "Site Settings" and can be customized as desired.
Go to the "Admin" menu in the top navigation bar and choose "Site Settings" then change the setting as desired and click "Save".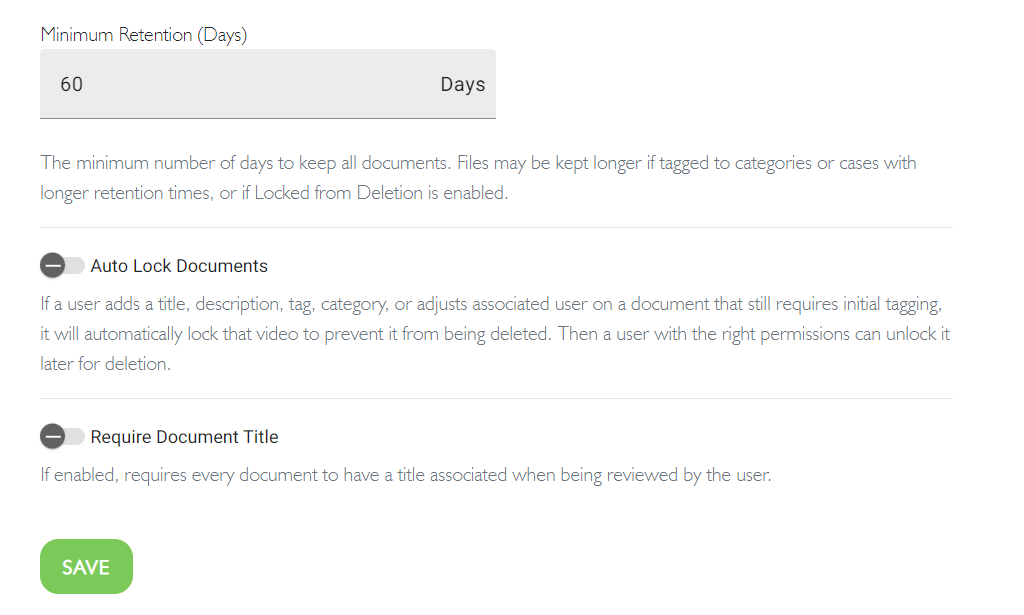 Reports:
There are many reports available to "Admin" users with "View Reports" permissions.
Go to the "Admin" menu in the top navigation bar and choose "Reports".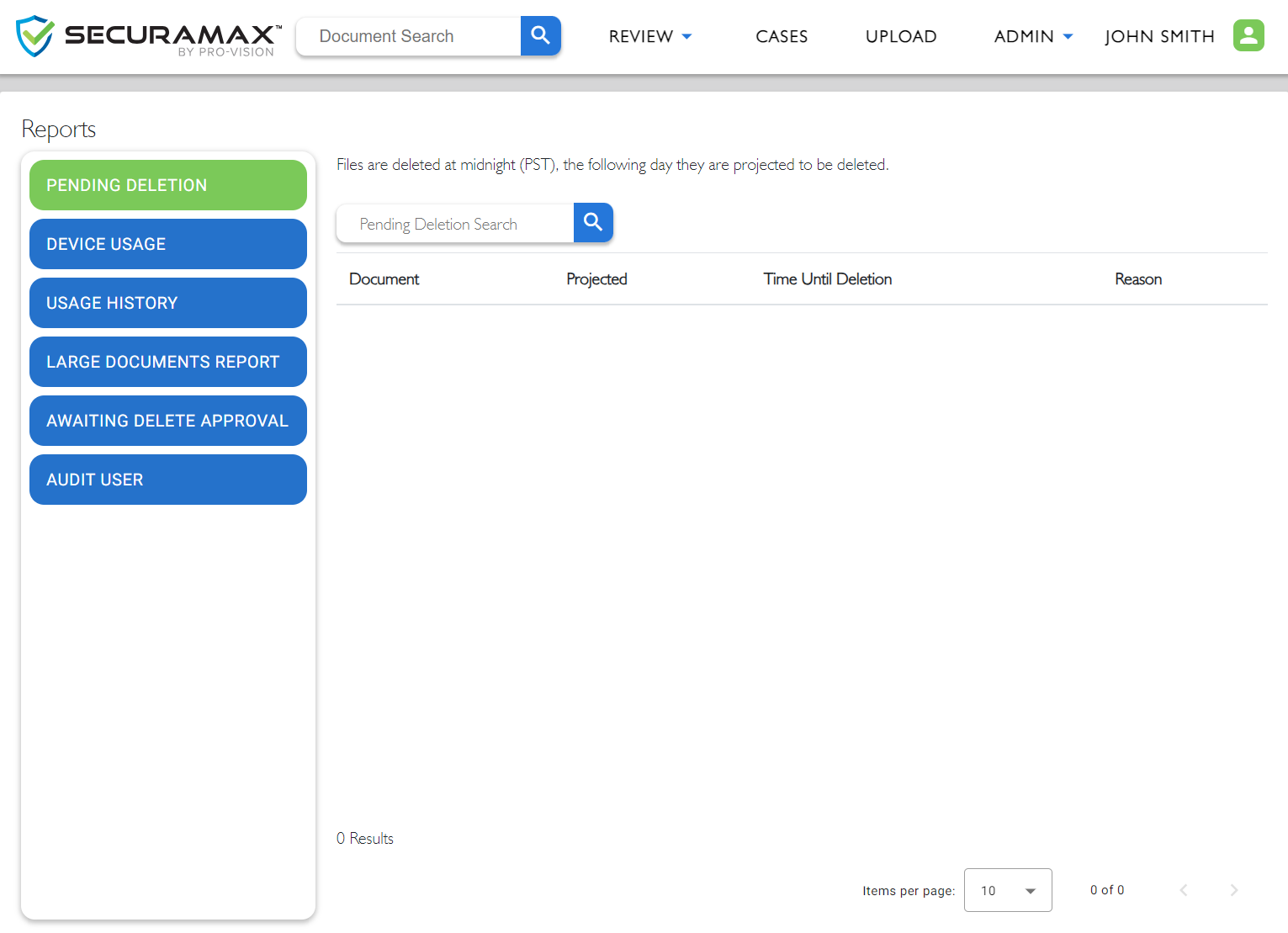 Pending Deletion
This allows you to review what files are going to be removed from the site in the near future. This will allow you to view the document, the projected deletion date including the time left until deletion, and the reason this document is being removed from the site.
Device Usage
This will show the list of devices, by name, connected and communicating with the site, and the person each device is (currently) assigned to. This will also show the amount of data that each device is utilizing on the site itself. The overall site usage is also displayed in the upper right corner.
Usage History
This shows the recent activity of the site.
Large Document Report
This report shows the largest files on the site, this can be useful for managing cost and overages.
Awaiting Delete Approval
This reports shows videos that you or other users are marking as "Request Deletion." These documents have a deletion request pending and anyone with rights given to "Approve Deletion Requests" can choose to approve or deny the deletion. If approved, the document will be removed within 24 hours. If denied, the document will go back to its normal retention.
Audit User
Allows administrators to view an audit report of SecuraMax users for a particular date period (up to 90s in the past).
This report will show anything that the selected user has performed on the site itself. This information will include the date and time, the action that was performed, the user/email that was logged in when this action took place, and a description of the action related to the site on the stated date and time.