How to Format an SD Card
Components Needed
SD Card

USB Card Reader

Computer with a USB Drive
SD

Card
The base DVR-908 kit may come with different size SD cards based on the ending of the kit number. Kits ending in "-64" includes a 64GB SDXC card. The SD card is the primary recording media for your DVR unit; it contains the video that is recorded by the DVR.
Spare/Replacement cards are available in various sizes to meet the desired storage capacity requirements:
32GB SDHC (P/N: PD-1716)

64GB SDXC (P/N: PD-1718)

128GB SDXC (P/N: PD-1728)

256GB SDXC (P/N: PD-1738)
IMPORTANT: The SD card can only be inserted into the unit with the contacts first and label facing the front. If the SD card is inserted improperly, you risk damage to the unite that may not be covered under warranty.
SD Card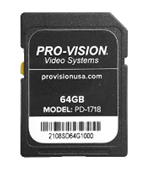 USB Card Reader
The USB Card Reader (P/N: DVR-102) allows any SD, SDHC, or SDXC card to be read in a computer through a USB port. For best performance use a USB 2.0 port; this will provide the maximum read speed from the SD card.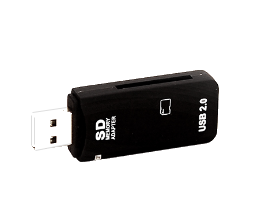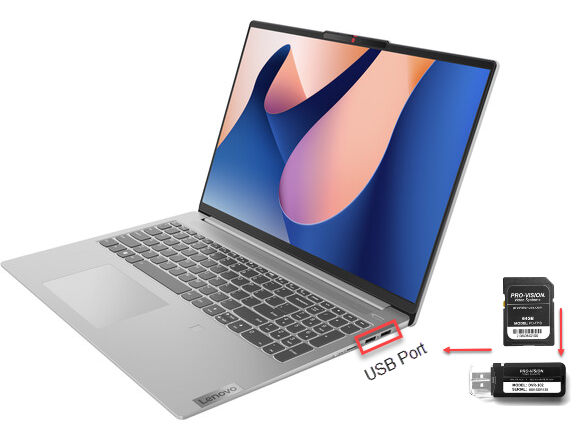 Steps
IMPORTANT! Remove any files you want to keep before formatting the SD Card. Formatting the Card deletes everything on the card.
Insert SD Card into SD Reader (label facing out).
Insert USB Reader into the computer's USB Port (the Card Reader will show as a Removable Disk)
Display the Computer Drives (File Explorer/This PC)
Right Click on the Drive with the Card Reader
Select Format
Use the EXfat format (type)